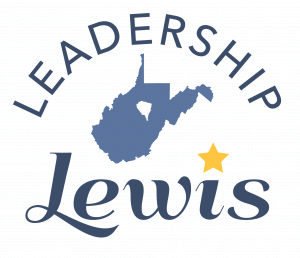 A journey of leadership, learning, networking, and skill-building to move Lewis County forward
About the Leadership Lewis Program
Leadership Lewis is a nine-month intensive leadership development program designed to build knowledge, capacity, and commitment to leadership in Lewis County and the Central West Virginia region. Participants engage in face-to-face discussions with experts and key decision-makers in areas of vital concern to Lewis County. The program begins in September with an orientation session, then once-per-month sessions throughout Lewis County (typically held during the second week of each month), and closes with a celebration dinner and graduation in May. Sessions typically include a full day commitment and an occasional evening commitment.
Sherry Cogar
Mon Health Stonewall Jackson Memorial Hospital
James Connor
FirstEnergy
Keely Cunningham
Hope Gas
André D'Amour
Stonewall Resort
Amanda Fortney
Mon Health Stonewall Jackson Memorial Hospital
Kate Garton
Landmark Land & Resource Group
Thom Haller
Central WV HEART House
Tina Helmick
Lewis County Commission
Alexis Montagna
Citizens Bank of Weston
Eric Sherrard
The Thrasher Group, Inc.
Lesley Slaughter
Lewis County Family Resource Network
Keith Talbert, Jr.
Lewis-Gilmer E-911
Leadership Lewis is Proud to Partner with These Companies in Our Mission to Develop Local Leaders:
BHE GT&S
Citizens Bank of Weston
Community Care of West Virginia
Doss Enterprises
FirstEnergy
Glenville State University
Hope Gas
Landmark Land & Resource Group
Lewis County Economic Development Authority
Mon Health Foundation
SLS Land & Energy Development
Stonewall Resort
Unlimited Energy Services
Waco Oil & Gas
Thursday, September 14, 2023 - ORIENTATION
Wednesday, October 11, 2023 - HOSPITALITY & TOURISM
Tuesday, November 14, 2023 - BANKING & HOUSING
Wednesday, January 17, 2024 - HEALTHCARE
Wednesday, February 14, 2024 - ENERGY
Thursday, March 14, 2024 - EDUCATION & WORKFORCE
Wednesday, April 10, 2024 - ECONOMIC DEVELOPMENT & GOVERNMENT
Wednesday, May 8, 2024 - SOCIAL SECTOR & GRADUATION
The mission of Leadership Lewis is to identify, develop, and sustain community leaders. The program aims to develop and enhance personal leadership skills, provide knowledge enrichment of Lewis County and to develop and cultivate leadership involvement throughout our region.
The cultivation of new leadership is of utmost importance to our county's and state's future prosperity and progress. Leadership Lewis seeks to develop and motivate a cross-section of leaders who will use their talents and abilities to inspire others and to foster a new commitment of purpose, enthusiasm, and vitality throughout the county.
Leadership development combined with community engagement – simply put – is good for business. The Leadership Lewis program can benefit organizations of all sizes and their employees by promoting more active civic engagement, facilitating stronger business and personal networks. Businesses that support participation in Leadership Lewis are seen as workplaces invested in their community and the development of their people which drives talent recruitment as well as employee retention.
Developing Our Workforce
The Lewis County Chamber of Commerce understands the importance of recruiting, supporting, and retaining talent – particularly young talent – in our area and across West Virginia. Leadership Lewis provides the Chamber and the business community with an ability to identify talent in the Lewis County area and provide them with resources that create stronger leaders and more well-informed citizens.
2023-24 Leadership Lewis Steering Committee
Kevin Stalnaker, Mon Health SJMH
Adam Gissy, SLS Land & Energy Development
Alissa Lambert, Simpli.fi
Chris Richards, Lewis County CVB
Jeff Jenkins, Community Care of WV
Robin Poling, Stonewall Resort
Shannon Cunningham-Snead, Central WV Community Action
Tracey Queen-Young, Citizen's Bank of Weston