MEMBERSHIP BENEFITS FOR ALL LEVELS
Community Network & Commerce Development
· Chamber events free or discounted prices
· Ribbon cutting & event celebration services
· Opportunity to serve on Chamber committees
· Member to member discount opportunities
· Access to Chamber Health Insurance
Promotion & Sponsorships Opportunities
· Website listing with links to your website
· Members preferred customer/visitor referrals
· Access to our community calendar for events & sales
· Enhance business credibility with Chamber Logo
· Promotional opportunities with Email Blast, Social Media and newsletter
· Cards or brochures in office & welcome kits
· Host Business After Hours
· Event Sponsorship opportunities
· Use of Conference room and podium
Business Level
$150
2 representees for membership and voting
Premium Level
$300
Enhanced business directory listing on our website

An extra category listing in print and online Chamber

Small Banner Ad on Chamber Website

More social media and email opportunities

Access to our business mailing labels

3 representees for membership and voting
Foundation Level
$1000
Medium Banner Ad on Chamber Website

Small logo with link on Chamber's website, emails & display during events.

4 representees for membership and voting
President Circle Level
$1500
Large linked logo on every page of Website

Unlimited category listings on our website directory

Large Banner Ad on Chambers Website

Large logo with link on Chamber's website, emails & display during events.

Start of Year Discussion with Chamber President

6 representees for membership and voting
Nonprofit Level
$75
2 representees for membership and voting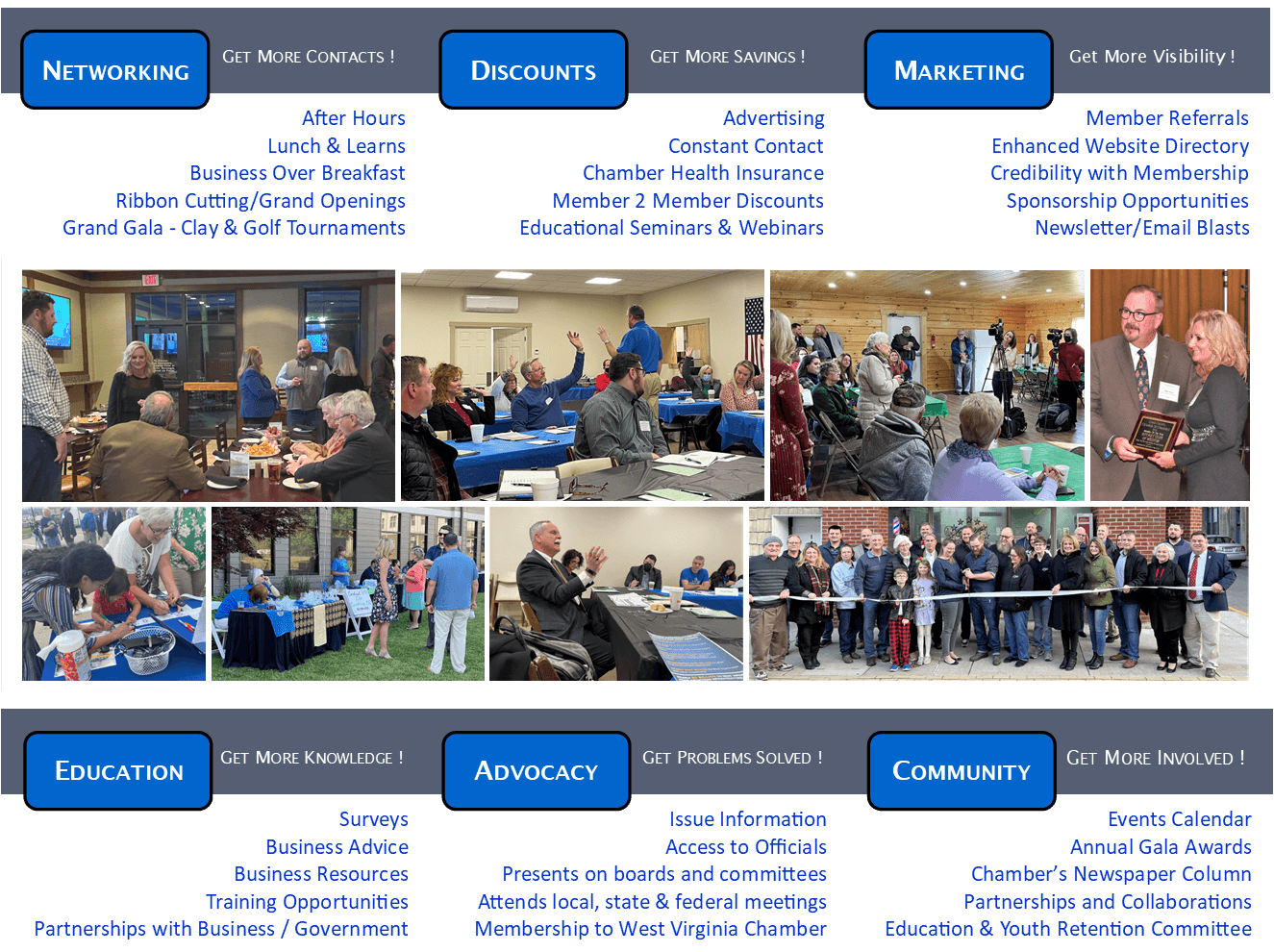 What the Lewis County Chamber of Commerce can do for you:
VISIBILITY
STAND OUT and get noticed as an active member of your community.
NETWORK
It's not just who YOU know, it's who other's know!
DISCOUNTS
Member-to-Member Discounts increase your buying power. Businesses can offer a discount for products and services, which help keep our local dollars local!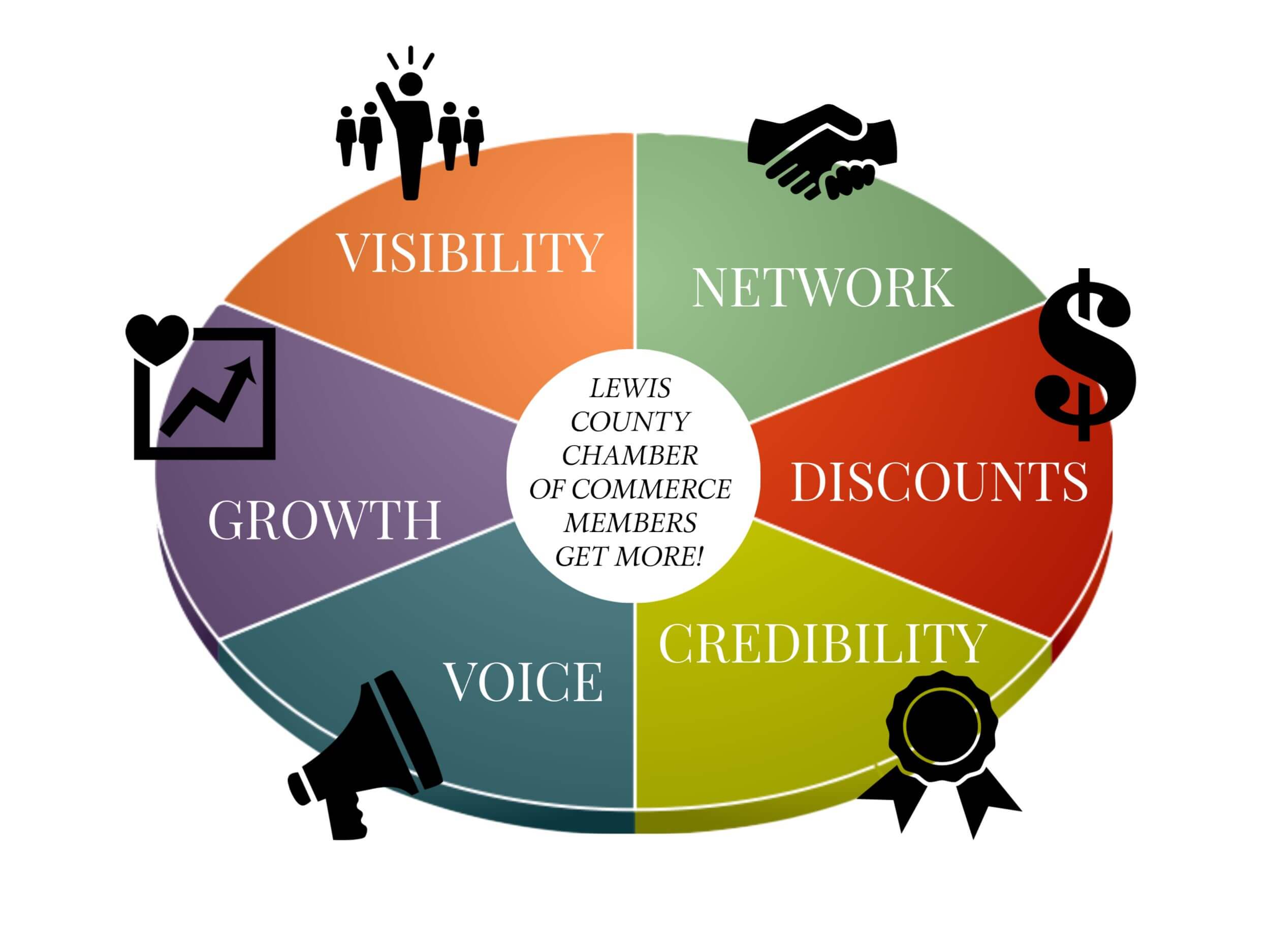 CREDIBILITY
Your reputation matters! Chamber membership is respected by the community.

VOICE
Your Chamber advocates on your behalf! Gain a say in what happens through our Chamber's advocacy efforts.
GROWTH
Improve your sustainability. Your Chamber will promote your events & services on your behalf!
GENERAL BENEFITS TO INVESTING IN A CHAMBER
Joining the Chamber of Commerce not only brings credibility to your business by creating a positive perception among consumers, it also serves as a business network. A chamber is a local organization of businesses whose goal it is to further the interests of its members and to promote the local business community. Becoming a member is a great way to increase the reputation and reach of your business, and to make a positive impact to the greater business community as well.